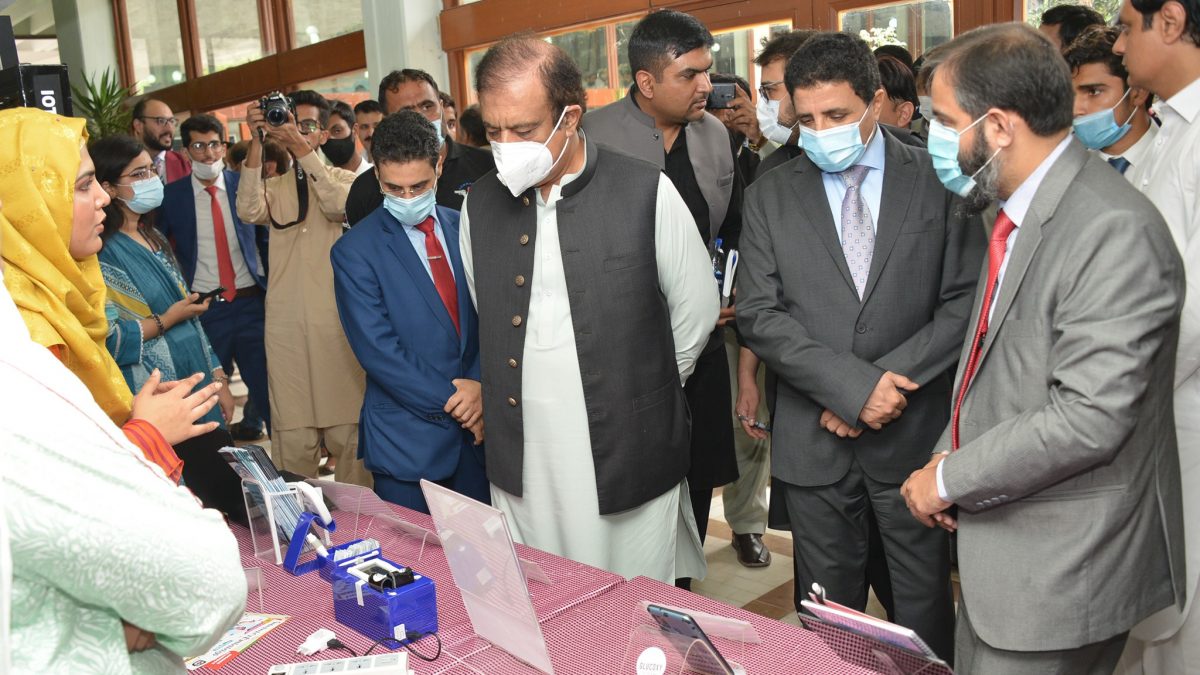 Quality Solutions Participation on 12th Open House of IIUI
International Islamic University Islamabad (IIUI) have conducted 12th Open House for their Engineering students on Wednesday, 14th, at Faisal Masjid Campus to showcase their talent and abilities by displaying around 100 innovative projects.
The Federal Minister for Science and Technology, Shibli Faraz have also participated and has stressed upon the need of a linkage between industry and academia. Federal Minister have awarded top three Engineering Student groups with shields on their innovative projects.
Quality Solutions have also participated in this open house on the invitation of International Islamic University. We have offered our Training courses related to Engineering Students for enhancing their skills in engineering. On the behalf of Quality Solutions Miss Fazeelat from HR, Miss Aisha from Sales and Marketing, Hassan and Ali from Technical department and Zubair from
3D Documentation
department have participated in it.