HDM Industrial Ltd. provide qualified technical consultancy, proven quality investment casting equipment and investment casting consumables to investment casting foundries. They offers casting parts  manufacturing service for automotive, defense, aerospace, medical and other sectors.
Investment Casting is a manufacturing process  in which a mold is made around a wax pattern which is further coated with refactory ceramic material.  Also known as lost wax casting and it gives excellent detail and accuracy.
HDM Solutions - Investment Casting
HDM Solutions  provide equipments related to the whole process of Investment Casting.
Testing Lab Equipment's
Lab Equipment's ensure the best quality and items are longwearing and reliable. Every part is made according to consumer needs and requirement. Apart of this special assistance provide to the consumer to make sure that casting specification gives the maximum life. We are using the most update technology of the solid state Induction method for the melting process. Our main services include  Moulding, Core making, Machining & Assembly and Pattern making.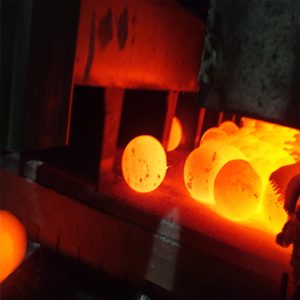 Heat Treatment
Heat treatment process offers a luable, versatile method to enhanced the properties of casting goods. The heat treating processes most commonly performed on iron castings are annealing, normalizing, through hardening (heating, quenching, and tempering), and stress relieving. We produce a wide range of casting goods.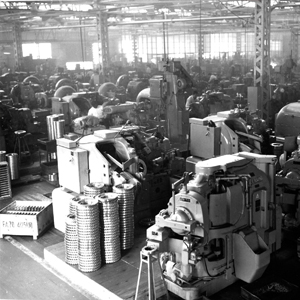 Machining & Assembly
Machining and Assembly services in order to supply customers with a complete cast components ready to stock or ship our customer ready finished products. Our work shop equipped with some light machines for process like CNC Machining, Turning, Boring, Tapping, Pressing machine etc.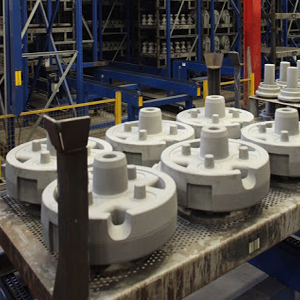 Core Making
For Core processing we use most current application like Cold Box,Shell,Co2,Oil Sand,No Bake,Hot Box. Core making is the process which forms the interior part of the casting. The mould provides a space for the molten metal to melt, while the core keeps the metal from filling the entire space.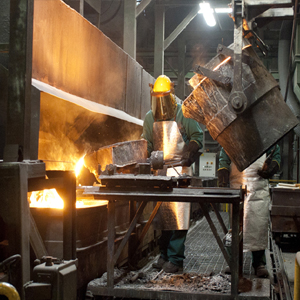 Moulding / Casting
A number of casting methods provide the best solutions to casting requirements. Casting is a manufacturing process in which a liquid material is usually poured into a mold, that contains a hollow cavity of the desired shape, and then it changes into solidify. Following methods we are using for casting like Green Sand Moulding, Green Sand Cope, Cheek& Drag, Shell Mould Casting, Die Casting or we soon launch one method which is lost wax investment casting.