DLP is a method of vat polymerization that stands for digital light processing. Vat polymerization 3D printing uses a (liquid) photopolymer resin that cures (solidifies) under the influence of light.
Benefits of DLP Technology
Detailed designs that are more exact than FDM or SLS.

Faster than SLA printing in almost all cases.

Less expensive to run than SLA since it utilizes a shallower resin vat, resulting in less waste.
Easy visual examination and print status thanks to the window and display.
The resin tray and materials may be exchanged quickly and easily.
Increased print capacity thanks to a larger construction envelope
Touch screen with user-friendly interface
Integrated PC with Ethernet, WiFi, and USB ports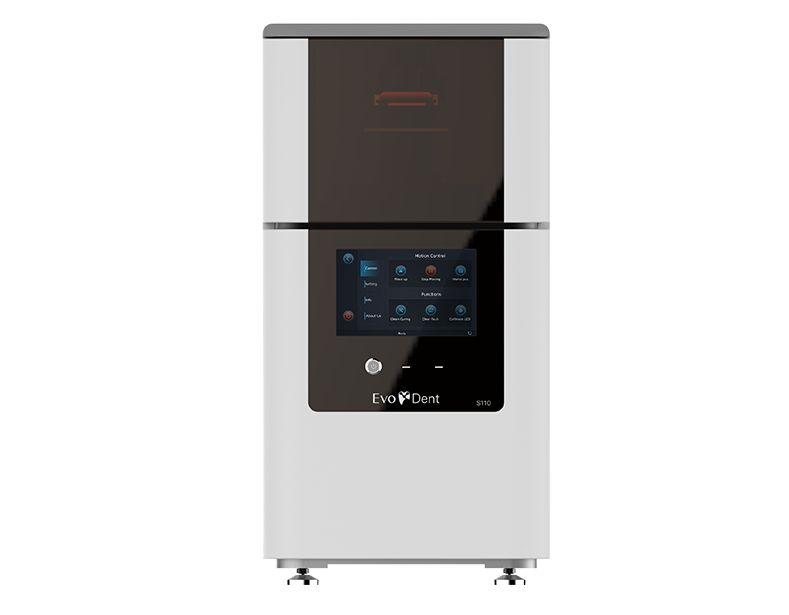 With a narrow 58 micron native pixel, the EvoDent S110 is our most accurate model. Our customers that require the highest level of detail and accuracy prefer this model.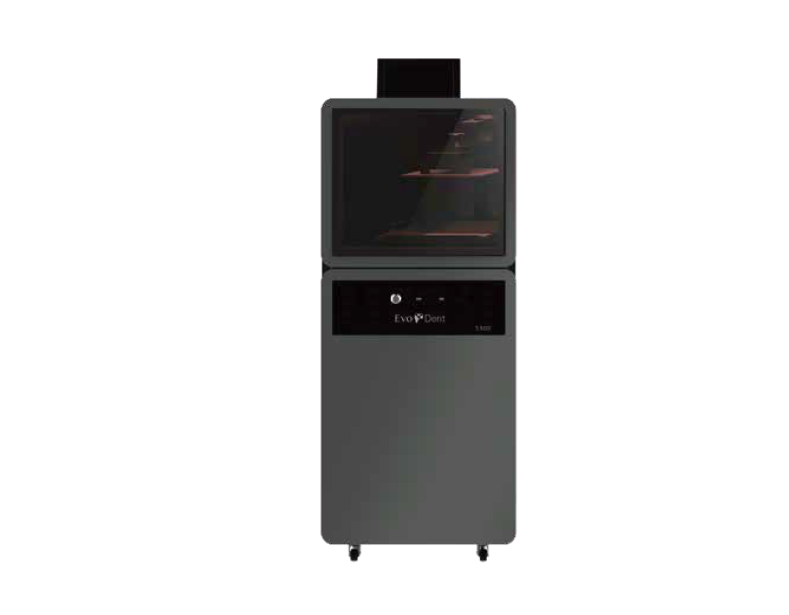 The EvoDent S300 is an industrial dental 3D printer produced by UnionTech. The UnionTech EvoDent S300 uses resin 3D printing technology. This 3D printer offers a build volume of 252 x 140 x 240 mm.
Industrial DMD
DLP 4k Optical Engine
Automatic control of surface level and processing parameters.
Semi automatic power detection
Closed loop control strategy for: Platform movement/Material level/Temperature/Vacuum.
CE certification (in the certification process).
Convenient assembly and disassembly of platform.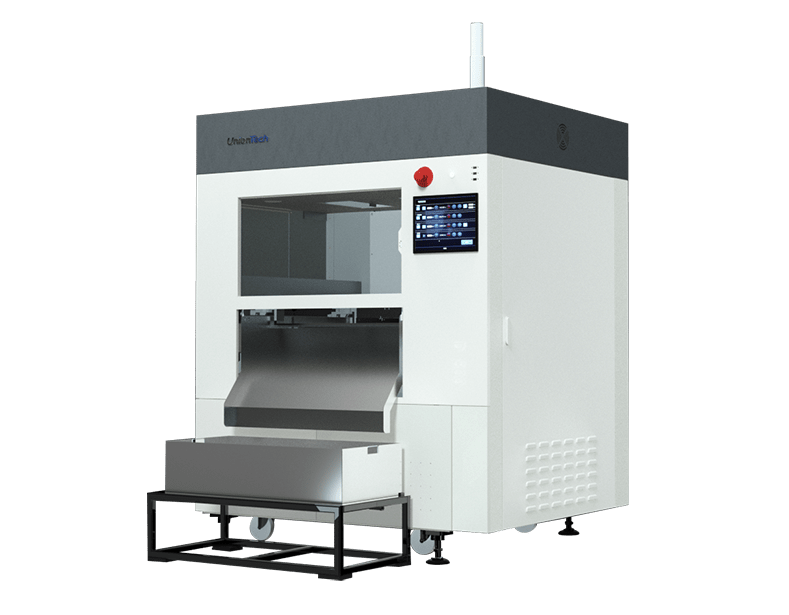 At the same time, print 96 half-mouth dental models.
The entire dental model has an accuracy deviation of less than 0.07mm.
The self-invented automatic shovelings function takes technology to new heights.
The solution for autonomous resin replenishment, which was developed separately, saves labor input and increases production efficiency.
High accuracy and a large build envelope capacity.
The UI is simple to use and operate.
For improved control, there's a 10.1-inch touch screen.
In about 25 minutes, you can print up to 6 orthodontic models.
Compatibility with a wide range of materials and processing software.