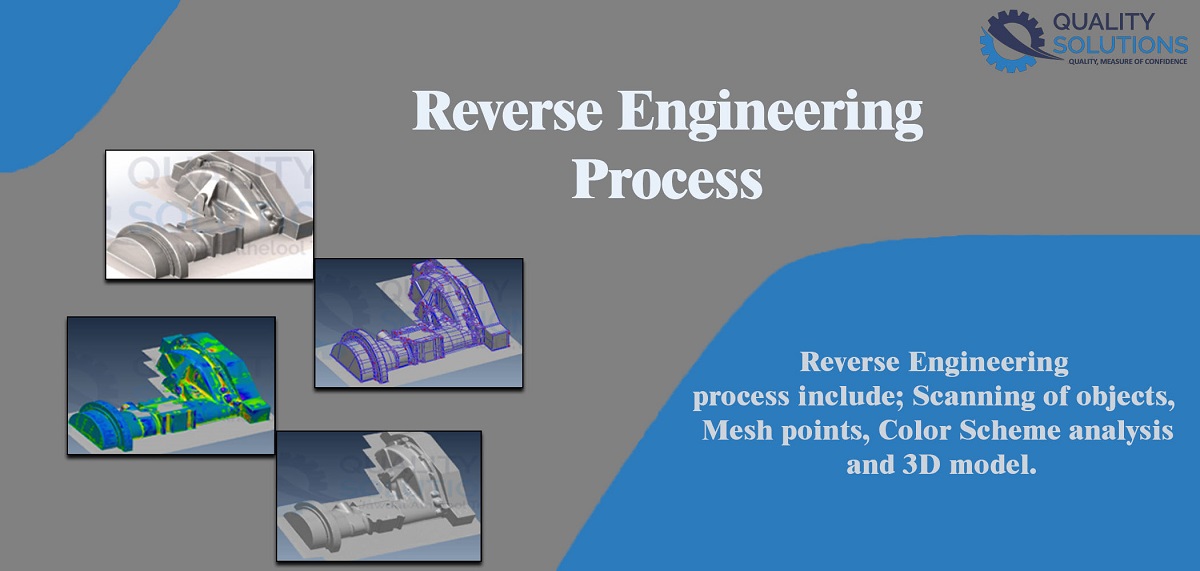 Reverse Engineering refers to the process of re-creating design drawings by taking measurements and/or scans of the part itself.  It is mostly used to recreate digital information by scanning objects that don't have any existing CAD data or drawings. Computer Aided Reverse Engineering (CARE) also helps in building and re-designing of products. The reverse engineering services enables you to determine its accurate measurements, dimensions through scanning and with the help of CARE we can redesign the product. Companies often use this approach when purchasing a replacement part from an original equipment manufacturer (OEM) is not an option. It's a simple, two-step process:
Scan the object
Create a 3D model of the object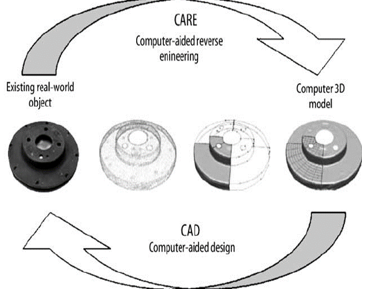 REVERSE ENGINEERING SERVICES
Reverse engineering services is used in many industries like Manufacturing & Engineering, Product Security Analysis, Automotive Industry, Industrial Plants and healthcare etc.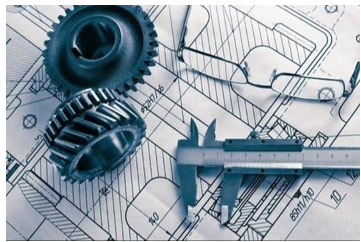 Manufacturing & Engineering
Reverse engineering in manufacturing and engineering is used for a wide variety of reasons. By taking apart engineering equipment or a manufactured product and discovering the materials it is made from and how it works, we can help a business determine and improve production processes, enhance product effectiveness, and protect patents.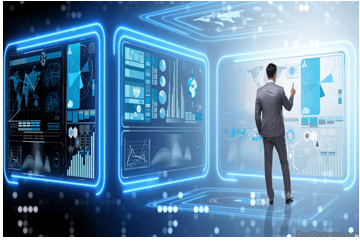 Product Security Analysis
That examines how a product works by determining the specifications of its components and estimate costs and identifies potential patent infringement. Also part of product security analysis is acquiring sensitive data by disassembling and analyzing the design of a system component. Another intent may be to remove copy protection or to circumvent access restrictions.
Reverse engineering is a process by which the design of a product is analysed or re-created using a physical part or mock-up as a starting point. This becomes truly valuable when trying to extract the design intent from a handmade model (like a supercar), from discontinued parts or from an old design that was made without a 3D model reference (rare models, prototypes). The main goal here would be to create a 3D model that will match the functional design of the model (in this case mostly the visual and the aerodynamics). The critical steps in reverse engineering are acquiring, accurately and efficiently, the shapes of the car body (mostly freeform) and extracting the information from the resulting scan in order to recreate the model as it is intended to be: a perfect CAD file that would be rid of the imperfections of the initial body.
Reverse Engineering is related in a wide range of 3D scanning services in oil and gas applications to produce reliable, high quality data. Whether reverse engineering parts for the oil exploration industry or 3D scanning oil platforms can be seen, scanned and modeled.
A fast, precise, reliable and cost-effective method for creating, updating and maintaining models, drawings and data. Designers with the ability to work from true existing site conditions in their native design software. Reverse-engineering and measurement of oil & gas tools in virtually every shape and size. Scan data can confirm whether replacement parts will fit existing equipment and also provide a clear documentation of tooling erosion to improve product design and reproduce tooling components.