Calibry Nest is a combination of two software applications: one embedded (preinstalled on your 3D scanner) and other for your desktop or laptop computer.
POWERFUL, YET EASY-TO-USE DESKTOP SOFTWARE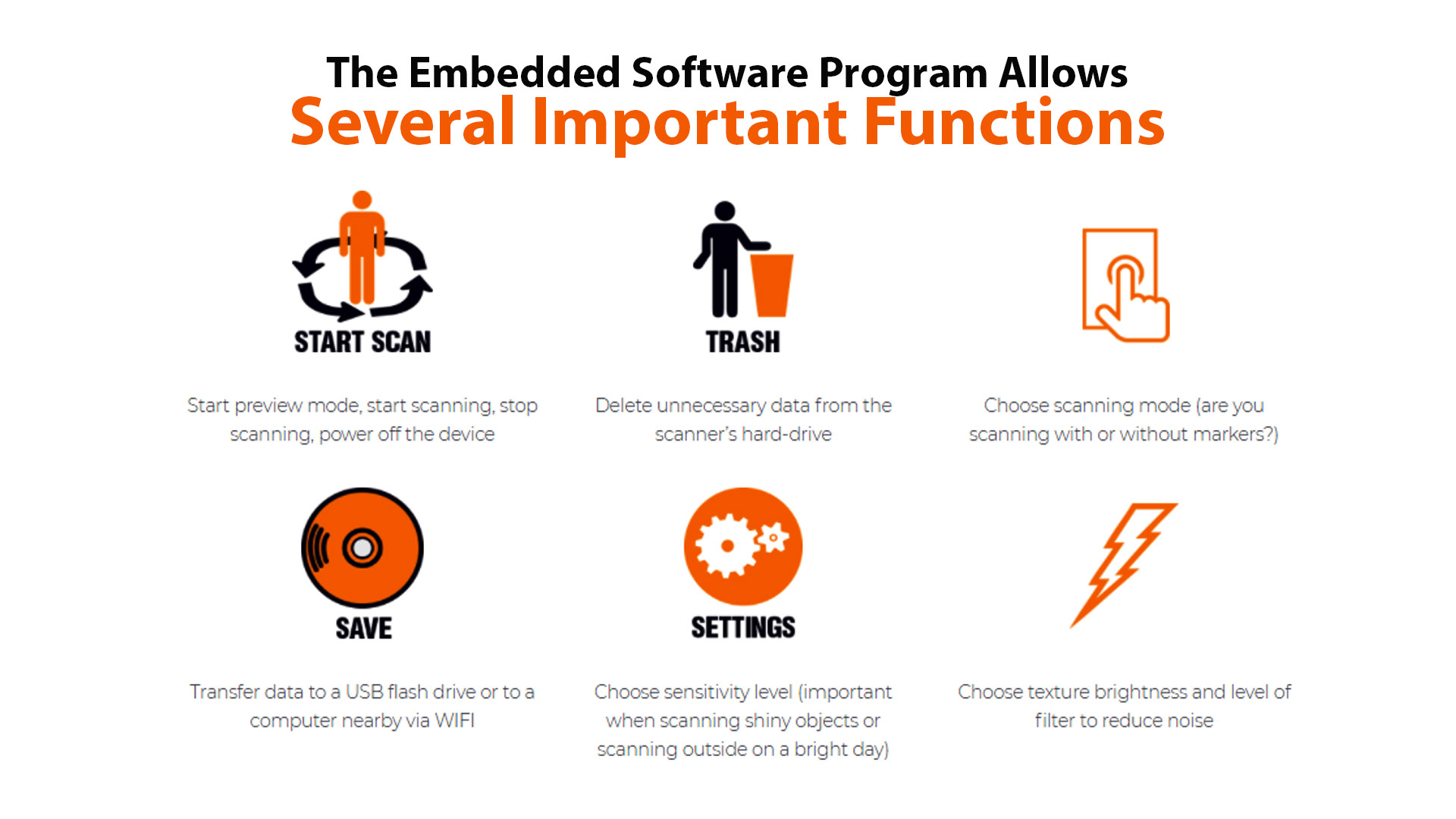 CALIBRY TECHNICAL SPECIFICATIONS
Once the scanning is complete, transfer the data to your computer using a USB flash drive to finish the model and export it. We built this software at Thor3D with both expert and novice users in mind, which is why the application has two modes: Simple and Advanced.
There are only four buttons in the Simple mode (Open, Start, Save, and Settings). If you plan to scan the same sort of object over and over (for example, if you exclusively scan humans on a turntable for 3D printing), choose this option. Each time you import a model from a Calibry 3D scanner or Drake, configure the settings once and press "Start." The data on the screen will transform from raw data to a completed, simplified, water-tight, colored 3D model ready for printing (no noise, no floor, no holes, with a base under the feet)
All of the powerful editing tools may be found in Advanced Mode. You may use this tool to:
Simplify the model – Align numerous scans into one

Lighten or darken texture

Remove noise and unnecessary geometry

Make a watertight mesh

Work on individual frames or a group of frames at the same time

Split the project in two or rename it

Fill holes cleanly with complex algorithms, even on complicated geometry

Smooth geometry over the entire model or in a specific area

Fine-tune the finalized model's sharpness

Remove markers from the scan automatically

Export to one of four industry-standard formats (obj, stl, ply, wrml)
The team of software developers constantly updates the desktop software, making it an all-in-one solution. It's been translated into six languages (English, Russian, Japanese, Chinese, Portuguese, and Korean), with more being added all the time. The Programme may be used to open and edit models created using other 3D scanners or CAD software, and it has a basic user interface.